Common Blogging Mistakes That Cost You Traffic and Conversions
Best Content Practices for Ecommerce Business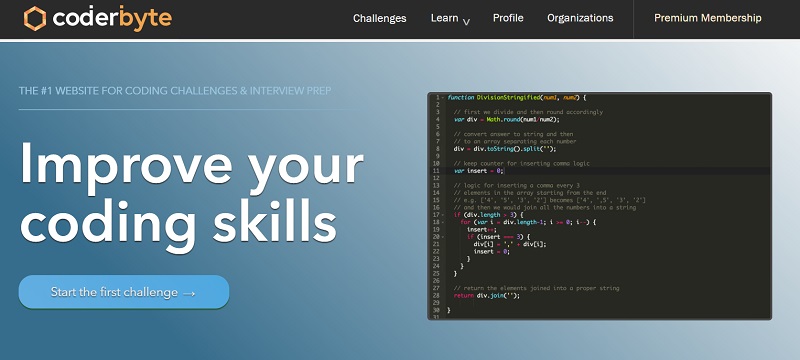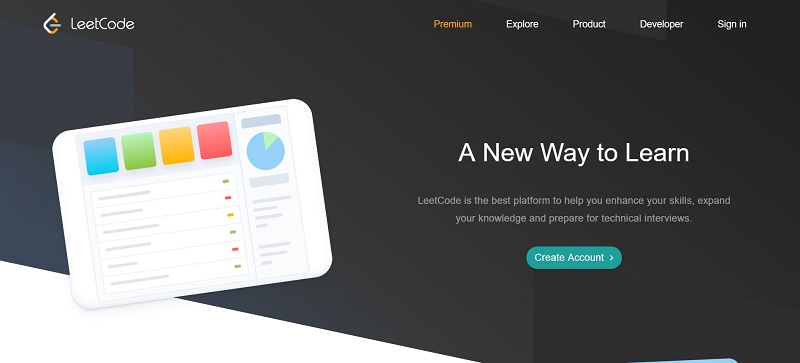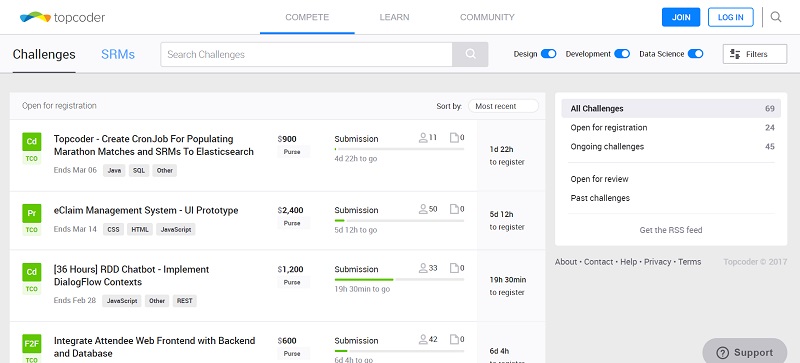 Sphere Online Judge or SPOJ for shorter is one of the biggest coding challenge libraries online.It provides over 20,000 different coding challenges you can master with their online editor, but you can submit your code even if it was created in another editor rather than their own. SPOJ hosts a lot of contents and sometimes even award gift cards and different prizes for the best coders. Their community is growing and it will probably grow more in 2018, so their discussion boards are great for learning. However, SPOJ doesnt offer official solutions or editorials on their challenges yet, but you can find solutions for almost every challenge on their discussion boards.
Your email address will not be published.
These ten websites are a great source of knowledge andaccording to website development expertsyou can really benefit from registering and becoming involved in their challenges.You will be able to learn about coding, problem-solving, mathematics, and algorithms, but you will also be prepared for the technical interviews and test potential employer will face you with. The most important thing to keep in mind is that these sites can help you advance personally and professionally. They can help you land a new job or advance at your current one. Mastering coding challenges will boost your confidence and it will prepare you for most working environments, so if you havent done it already, this is the year you should. Check out these websites and find the one that suits you the best. You owe it to yourself.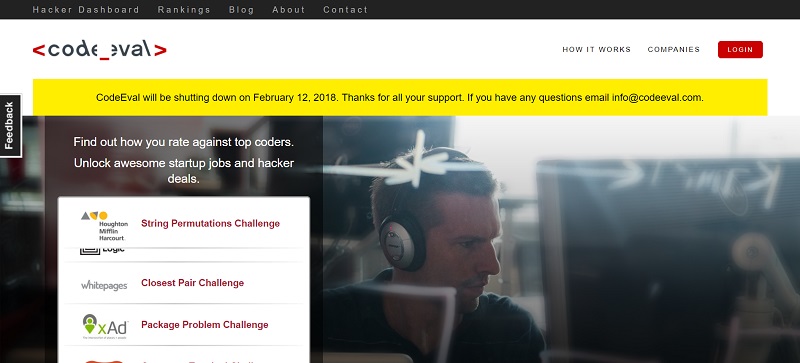 We use cookies to ensure that we give you the best experience on our website. If you continue to use this site we will assume that you are happy with it.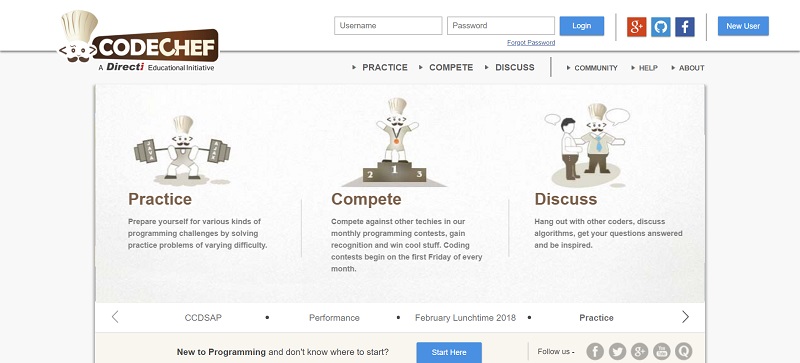 By using this form you agree with the storage and handling of your data by this website.*
Creative Portfolio WordPress Themes 2018 (UPDATED)
How to Optimize Instagram for eCommerce in 2018 (+Examples)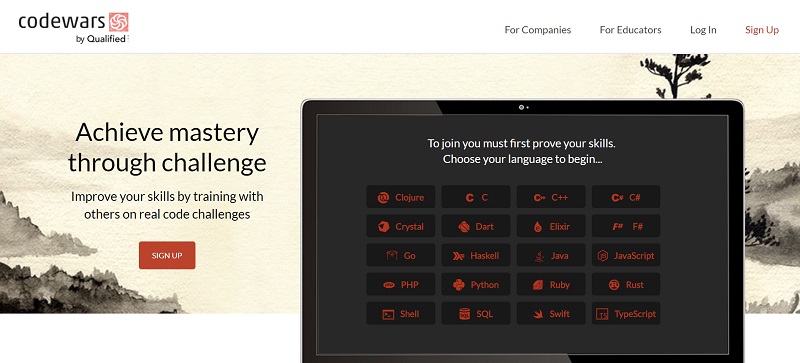 Im founder of – passionate online marketer & WordPress guru, world citizen, digital nomad & constant seeker for an adventure.
How Artificial intelligence is Changing Data Usage
This amazing website provides over 200 coding challenges for you to solve in their online editor.With Coderbyte you get to use 10 different programming languages and they offer a variety of official challenge solutions, as well as quite a lot of user solutions. Coderbyte also provides a number of courses in web development and algorithms and data structures as well as some prep courses for coding boot camps. Coderbyte offers a high variety of coding challenges for beginner and intermediate level coders and it can help with your coding skills significantly.
20 TOP Internet Marketers to Follow In 2018
Mailchimp Alternatives 2018 Free/Cheap Tools for
With the coming of the New Year, some trends become more popular than others.When it comes to coding, the need for quality coders and programmers has never been dingis one of the most necessary and most needed skills in the IT, so if youre thinking about learning new coding skills or improving those you already have here are some of the best websites for that.
7 Best Websites for Your Home Education
One of the oldest websites for competitive coding challenges, TopCoder is still very relevant and important when it comes to providing you with the best source of competitive programming.TopCoder provides you with weekly challenges and competitions in web design and web development, algorithms, math, SQL, and many more amazing learning opportunities. They offer a lot of editing tutorials on different technologies and they have created one of the biggest crowdsourcing communities of developers in the online world. With quite a lot to learn and a great community like that, its clear why TopCoder is still one of the most important coding challenge websites in 2018.
9+ Best Software Tools for Technical Writing in 2018
This website focuses on the beginner and intermediate level coders.CodinGame differs from other websites from this list as you get to write the code in order to actually play a game online. You get to complete challenges in order to complete a certain aspect of the game or to complete the entire game, and once you do that you get to see the game with amazing graphics and UI. The feeling of mastering some of the CodinGame challenges is very rewarding, and if youre a beginner starting to learn about coding and programming, then this is the best place for you.
4 Tips to Successfully Reach a Social Influencer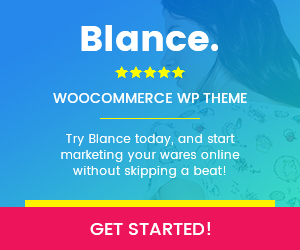 This website is meant for the more intermediate and advanced level coders.It focuses on different subjects from computer sciences and you can complete a number of challenges from math, SQL, AI, algorithms, and functional programming. The challenges can be finished online and there is a leaderboard for each challenge. HackerRank also provides you with editorials which help explain the challenges and how to approach them, and there is an amazing discussion board where you get to exchange your experiences with other coders.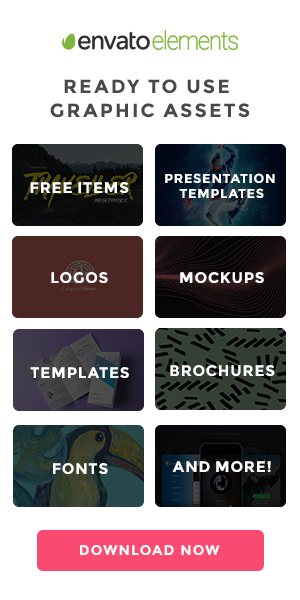 This Indian-based competitive programming website has a virtual sea of challenges for beginners, intermediate and even advanced coders.CodeChef offers online editor and collections of categorized challenges. One of the best features CodeChef has to offer is a vast community of coders and programmers involved in their forums and discussion boards. They write tutorials, organize competitions and most importantly they help you with your coding challenges along the way so you can learn in the best possible way.
Best WordPress eCommerce Themes Collection 2018 (UPDATED)
4 Ways Technology Makes Education More Affordable and Available
10Web Image Optimizer For WordPress (REVIEW)
Another great website focused on intermediate and advanced coders, LeetCode organizes contests on a weekly and monthly basis.Completing their challenges and winning the contests earns you cash prizes and gift cards. LeetCode provides you with challenges from algorithms, system design, shell, database, functional programming, and many more categories, so if youre looking for the best place to advance your coding skills you must check out LeetCode.
This fun, martial arts-themed website offers a high variety of coding challenges done in more than 20 programming languages.Its meant for beginners and intermediate coders and it offers progressive challenges as you advance with your coding skills. Each challenge has its own discussion board and user solutions. Through these challenges, you earn points, climb rankings and unlock advanced challenges. You can learn something from scratch, or you can choose to focus on advancing what you already know. If youre interested in mastering coding challenges in a fun way CodeWars is a place to check out.
55+ The Most Creative WordPress Themes of 2018 (UPDATED)
When it comes to math and computer sciences, probably the best source for coding challenges is ProjectEuler.It focuses on the more advanced knowledge and you need to have certain mathematics knowledge, as well as some other skills. Their challenges are based on writing a program to find the solution to tricky math problems or equations. It helps you with your creative thinking, learning and advancing in the programming language youre using. They offer weekly challenges, even though they dont provide you with the online code editor. If youre looking for the best place to advance your math knowledge with coding challenges in 2018, look no further.
8 Free HTML5 Animation Tools to Bring Your Website to Life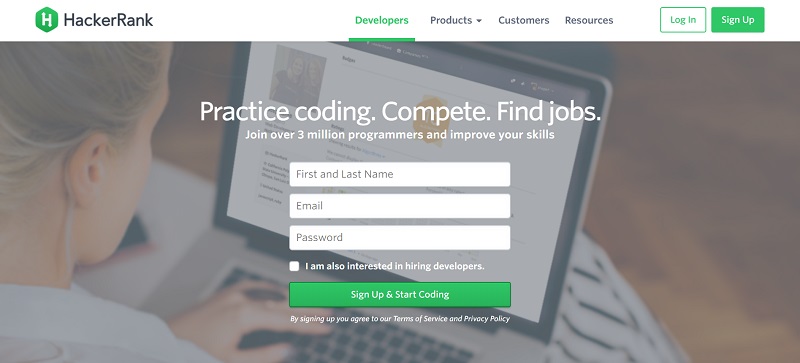 CodeEval is very similar to HackerRank in almost everything.It provides a variety of company-sponsored coding challenges which aim to help you get a job if you master them in the best possible fashion. Various companies use this website to find the coders that suit their needs, so this website is focused more on the intermediate and advanced level coders, and it also offers an amazing leaderboard where different companies can see how youre progressing. If youre looking for the best way to land a job through coding challenges, you should look no further than CodeEval.