The .NET Core era arrived, China's technology company are you ready? In China's IT industry, the use of java programming language dominates the mainstream, and the use of the .net platform has not been popular in China's Internet industry, but the traditional industry has a certain market share, and their technology using the .net platform is still very old, such as. Net 2.0, .net 4.0, etc.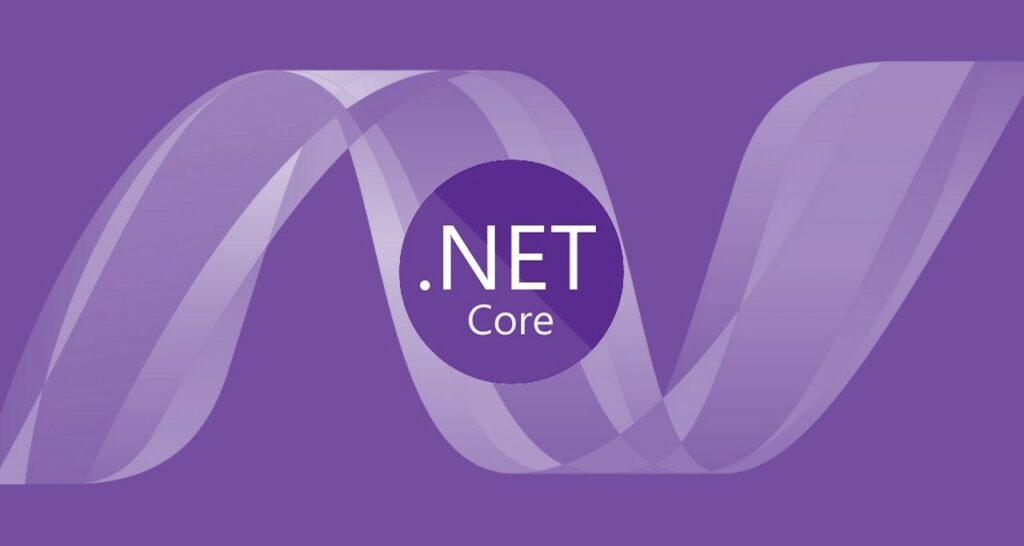 The .NET Core era arrived
many companies are still using Win XP or Win7 systems; this reason makes .net developers pay is not very high, although the Java programming language in China's Internet technology companies dominates the mainstream, those technologies The company is popular with the notorious 996 work system. In contrast, companies using the .net platform generally do not implement the 996 work system, which is attributed to the development efficiency and speed of the .net platform, which has been criticized by .net developers for low wages. The problem will change with the emergence of the .net core.
I live in China and recently received a text message from Alibaba Cloud function support for .NET Core.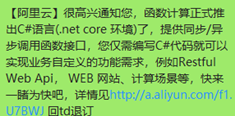 You can open this link: https://help.aliyun.com/document_detail/112379.html. It is different from the past two years now because the worst period has passed, and the darkest moments have passed, and we are heading for a bright future. The .NET Core will be coming to version 3.0 this year.
After the 1.x precipitation, the 2.x version tends to be stable in style. Interested in knowing some features and changes of each version, you can refer to the differences and new features of ASPNET.Core versions. Interested can also pay attention to Preview version of 3.x.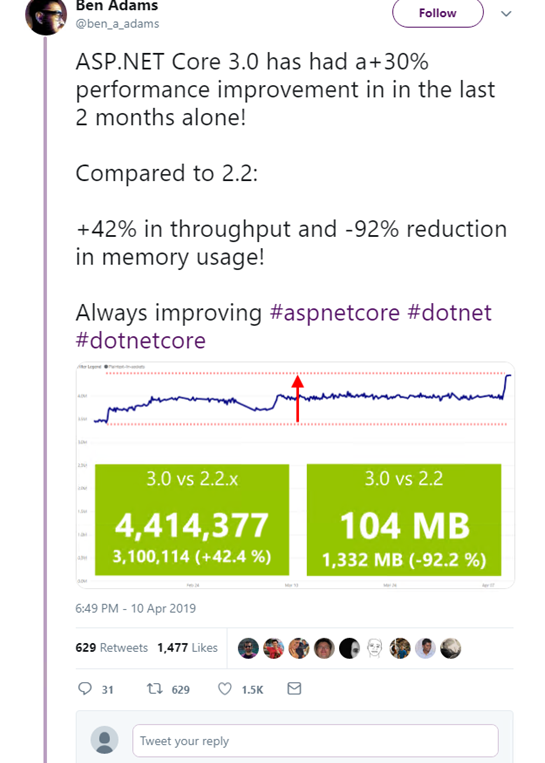 This performance optimization is great, you can take a look at this PR https://github.com/aspnet/AspNetCore/pull/8374.
From the above two days, these two small events you should feel the new era of .NET Core has been opened. As China's Internet and e-commerce companies have closed down since last year, you will find that .NET is re-emerging as a market focus. Baidu, Alibaba, Tencent, the three major Chinese representative companies have begun to turn to the enterprise market.
The .NET Core era arrived
there are a large number of .NET applications in the traditional enterprise market so that these Internet-savvy students are feeling that you are still in contact with these systems. With "So old, no one using .NET", a lot of .NET events have been forced to Java in the past two years, and are still in progress. I hope that with the maturity of the .NET Core, such events need to be reversed, from Java to .NET Core.