2022 AMD's market value has gone from the brink of bankruptcy to surpassing Intel for the first time, The day after the successful acquisition of Xilinx, AMD's market value surpassed Intel's for the first time in history. However, only for one day.
After releasing the first Zen architecture in 2017, AMD's luck turned for the better.
But few expected that in a short period of time, AMD would break a milestone: for the first time in history, its market value surpassed that of old rival Intel.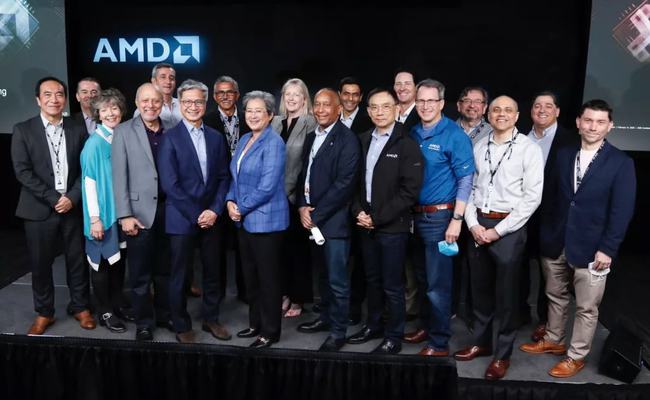 On February 14, AMD completed its acquisition of Xilinx for $49 billion.
After the transaction, the original Xilinx shares were converted into 428 million new AMD shares at a ratio of 1:1.7234. Adding the original 1.2 billion shares, the total number of AMD shares reached 1.628 billion shares.
On February 15, AMD closed at a price of $121.47, and its total market value successfully exceeded $197.75 billion, which was $510 million higher than Intel's $197.24 billion.
However, after the market opened on February 16, Intel regained the lead again.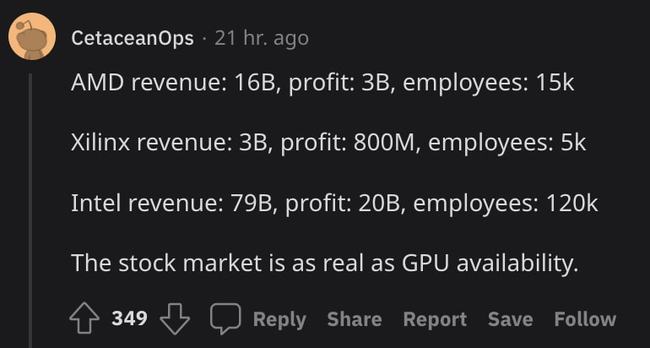 Netizens joked: "The stock market is as real as the availability of GPUs."
AMD's market value From near bankruptcy to brilliant future
This isn't the first good news for AMD in February 2022.
Previously, market research institutions confirmed that in the current world CPU market, AMD accounted for 25.6% of the x86 processor market share.
In the survey of the game platform Steam, the number of users using AMD's CPUs in December 2021 will decrease, and the number of similar users will rebound in 2022.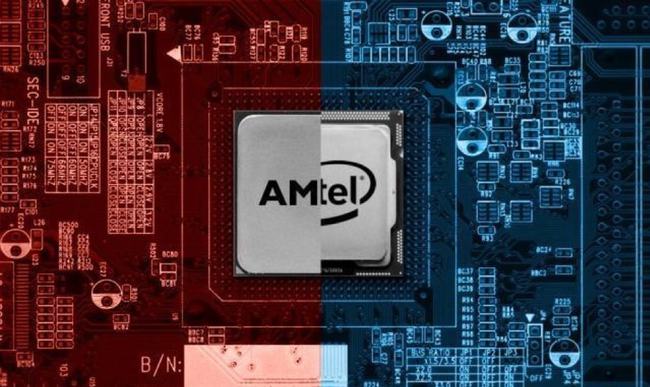 Intel still owns three-quarters of the global market for x86 processors, and 70% of users worldwide still have Intel chips in their PCs in a Steam survey.
And Intel's revenue and profits are also higher than AMD's, not to mention that it has its own exclusive chip production facilities around the world, while AMD still only outsources the production of physical products after completing its own design.
But AMD continues to chip away at Intel's lead, and things will get even more interesting when Zen 4 comes out later in 2022.
By market value, AMD is now a bigger company than Intel.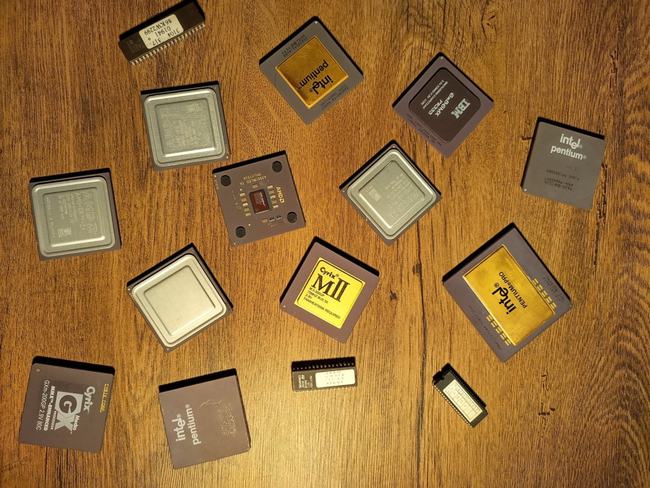 It's a stark turnaround for a company that was on the brink of bankruptcy six years ago. AMD now has a much higher CPU market share than in the past, giving it the money to execute the largest acquisition in the history of the semiconductor industry, after working tirelessly since launching the revolutionary Zen CPU microarchitecture in 2017.
Given these backgrounds, AMD's valuation is higher than Intel's, indicating that the market is generally more optimistic about its development expectations. There are good reasons: the acquisition of FPGA manufacturing giant Xilinx has given AMD a broad and diverse semiconductor product portfolio, opening up new profit channels in areas such as autonomous driving, aviation, 5G communications, and the Internet of Things.
Xilinx itself is a healthy company. Its third-quarter earnings reported more than $1 billion in quarterly revenue, up 26% from the previous year. At the same time, since the $16.7 billion acquisition of Altera in 2015, the product market share of Intel's corresponding Programmable Solutions Group (PSG) has been eroded by Xilinx for several years.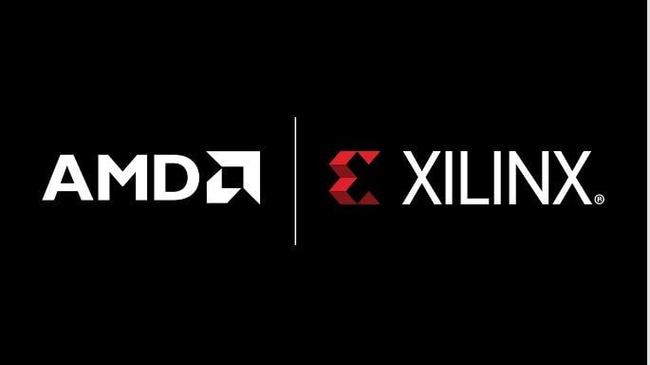 And in its most recent earnings call, Intel announced that PSG production in 2021 will be greatly impacted by the supply chain crisis, which could reduce expected revenue by $500 million.
Correspondingly, AMD will cooperate more smoothly after acquiring Xilinx, and the company plans to launch the first new chip to the market in 2023 that combines two unique logic architectures of AMD and Xilinx.
AMD's prospects are very good, but it's not the time to really relax. Nvidia's expectations are also good, and its $662.38 billion market cap is more than Intel and AMD combined.
AMD's current market value is not the same as when its stock price surpassed Intel's for the first time in July 2020. That was the first time in 15 years that AMD's stock price surpassed Intel's, but at the time Intel's market cap was $260 billion, while AMD's was $74 billion.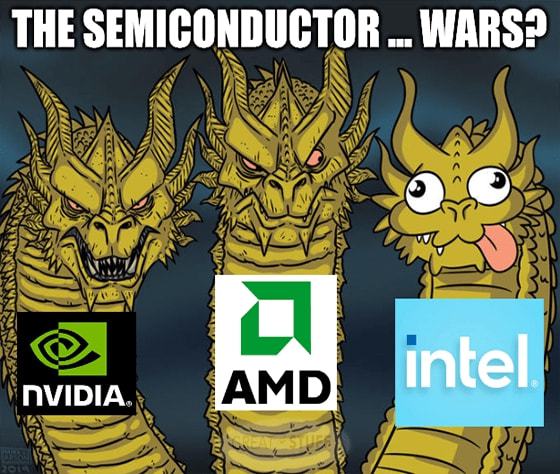 At the time, Intel was trading at $61.57 and AMD at $61.79. The situation is far different now: AMD's share price on the day of its successful acquisition of Xilinx was $121.47, while Intel's share price was $48.44.
Intel is certainly not happy that market share has been taken away, indicating that it wants to regain momentum in the consumer market. Intel's CEO Patrick Gelsinger is betting the company's future on a variety of prospects, including cooperating with other companies to produce chips through an IDM 2.0 strategy, significantly expanding the company's R&D budget, and more. The market will learn more about this at an upcoming Intel Investor Relations Day.
A brief history of AMD and Intel
In July 1968, two of Fairchild Semiconductor's co-founders, Robert Noyce and Gordon Moore, resigned, and on July 16 of the same year, they co-founded Intel as "Integrated Electronics".
A few months later, AMD was founded in 1969, and the founder was also from Fairchild Semiconductor.
Since then, the two companies with a common pedigree and similar origins have been fierce rivals, each trying to outdo each other with the latest technology and the most powerful processors.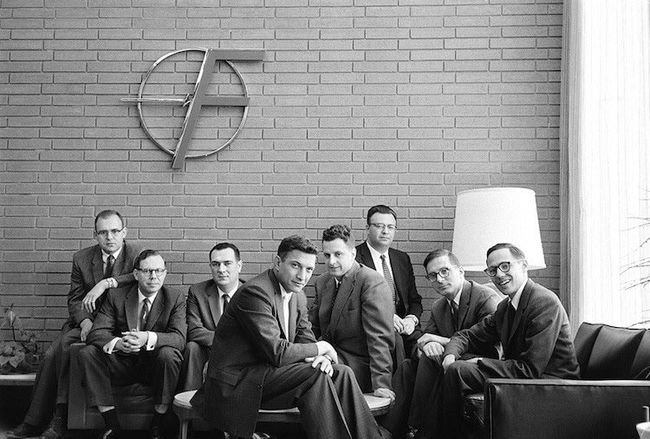 Competition from industry giants
Soon after developing the x86 chipset and its initial public offering (IPO) in 1971, Intel became the dominant player in the microprocessor industry.
Intel has tended to dominate all segments of the CPU market, including high-end performance processors. AMD focuses on lower-cost, affordable mid-range and low-end chipsets.
And for most of its history, AMD has been Intel's underdog.
By 2016, AMD had only about a quarter of the CPU market share left, while Intel dominated more than 70%.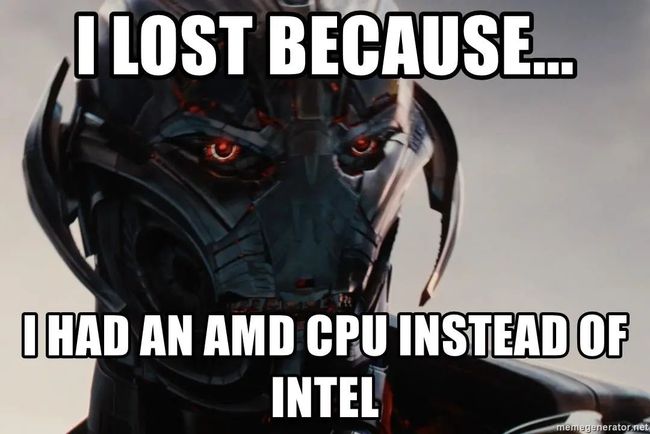 In March 2017, Ryzen launched with an all-new design, which AMD positioned as a more affordable alternative to high-end CPUs, and one that could challenge Intel's best chips.
Fast, high-performance Ryzen has boosted AMD's sales tremendously.
In 2019, AMD had a 23% CPU market share, and by the third quarter of 2021, the company's share of the overall CPU market was close to 40%.
For desktop PCs, AMD had a 32% market share in 2019, and as of 2021, Intel and AMD have a 50/50 market share.
However, with the introduction of Intel's 12th generation processors, AMD's share will decline in 2022.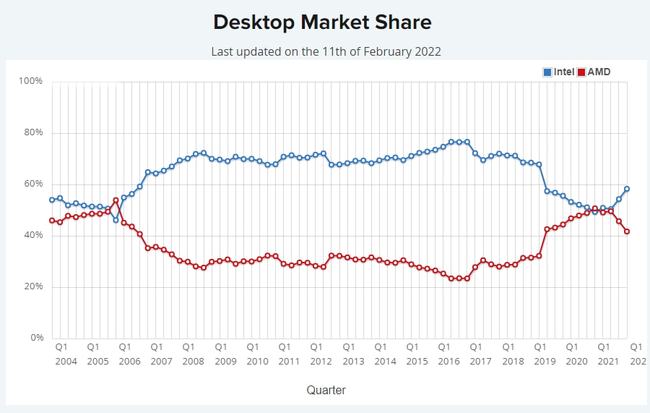 But what is certain is that the competition between the two companies will continue to continue.